Maria Kowalczuk, Springer Nature, UK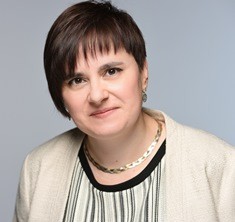 Maria Kowalczuk obtained a PhD in Bioinformatics and Genomics at the University of Wroclaw, Poland in 2002. She then took up a permanent position there researching the coding properties of microbial genomes. In 2006 Maria joined BioMed Central as an in-house Editor managing the peer review process for a number of BMC series biology journals, and the flagship journal BMC Biology in 2008. In 2010 Maria moved to the Biology and Medical Editors team responsible for the editorial oversight of the BMC series of journals. The role expanded in 2012 to cover all aspects of policy and ethical issues across all BioMed Central's journals. In 2014 Maria was appointed Biology Editor in BioMed Central's Research Integrity Group. In 2017 the team was restructured and expanded to become Springer Nature Research Integrity Group. In her current role as Research Integrity Manager, Maria oversees a team of Research Integrity Advisers who support in-house staff and external Editors across Springer Nature in ensuring adherence to editorial best practice and standards in peer review. Maria also continues to pursue research into peer review and takes part in debates, meetings and conferences related to research integrity and publication ethics.
Competing interests
Personal
I am an employee of and receive a salary from Springer Nature as a Research Integrity Manager in Springer Nature Research Integrity Group. I am a co-Editor-in-Chief of Research Integrity and Peer Review, which is published by BioMed Central, part of Springer Nature.
Organizational
Research Integrity and Peer Review publishes all articles open access, supported by article-processing charges (APCs). Consideration of articles is not related to the ability to pay the APC, and we ask authors not to discuss with editors any issues concerning payment at any stage of the peer-review process. Any communications related to APCs are handled by administrative staff not involved in decisions about manuscripts.
Unpaid positions (current)
None.
Follow
ISSN: 2058-8615 (electronic)